Lohn ISD Has 2020 Vision For Success
Lohn ISD is back in full swing for the spring semester and so excited to welcome back our students. We started the year off great by celebrating our 3rd Six Week Eagle Leaders : HS – Carmen Aguilar and Taylor Bass, 8th grade Cody Pennington, 7th Grade Evangeline Escobedo, 6th Grade Kadin Reeves, 5th Grade Ariana Smith, 3rd and 4th Grade Kaylin Reeves, 2nd grade Jaecee Curry, 1st grade Shelby Wharton and PK-K Brynlee Sparks.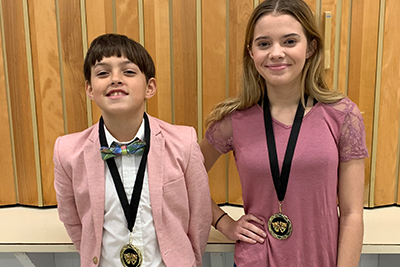 District One Act Play Honors
Thalen Roller took the Best Actor Award while Kathleen Dotson was Honorable Mention All-Star Cast at the District UIL One Act Play 2019 contest.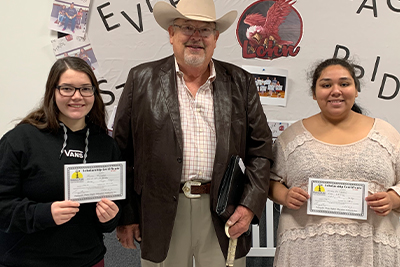 Panhandle Plains Higher Education Authority Scholarships
Scholarships were awarded to two Lohn ISD students, Allyree Williams and Miracle Delcarmen.