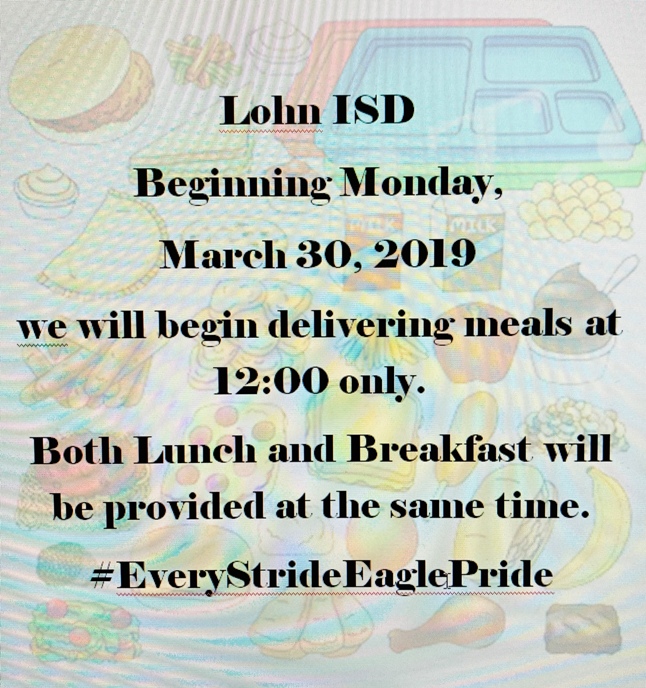 Lohn ISD Has 2020 Vision For Success
Lohn ISD is back in full swing for the spring semester and so excited to welcome back our students. We started the year off great by celebrating our 3rd Six Week Eagle Leaders : HS – Carmen Aguilar and Taylor Bass, 8th grade Cody Pennington, 7th Grade Evangeline Escobedo, 6th Grade Kadin Reeves, 5th Grade Ariana Smith, 3rd and 4th Grade Kaylin Reeves, 2nd grade Jaecee Curry, 1st grade Shelby Wharton and PK-K Brynlee Sparks.
Remote Lessons Can Be Found Above Under Staff Directory/Teacher Pages
Update on Coronavirus Containment Measures:
Students will not physically report to school this week Please read the document below for information about Lohn ISD strategy this week.